PROJECTS
Creating localized impact on a global scale
For Climate Week 2021, Kind Future is partnering with Oceanic Global to unite fans through the power of music to raise awareness and empower fans to take action for the health of our planet & ocean – and, in turn, our own well-being.
London Hub
Oceanic Global's London Hub is hosting a short film festival to highlight young filmmakers creating work in honor of the ocean!
NYC Hub
Oceanic Global's NYC Hub in collaboration with artist Kalina Juzwiak (IG: @bykaju) created a conscious coloring book to spread awareness about the issue of marine plastic pollution in a fun and engaging way for young people. The book was released in honor of World Oceans Day 2020!
CLIMATE WEEK
Oceanic Global hosted a series of events, workshops and campaigns with partners to celebrate awareness and action in honor of the 50th anniversary of Earth Day.
PARTNERSHIPS
Oceanic Global is the official educational and charity partner to Arcadia Earth's multi-sensory experiential art space in Noho, NYC.
Arts
Oceanic Global is the educational partner to Saatchi Gallery's Artificialis exhibit by Cyril de Commarque highlighting human impact on the environment.
Climate Week
September 17-18, 2019: Oceanic Global partnered with Arcadia Earth to host a two-day speaker series around UN NYC Climate Week below Arcadia's multi-sensory experiential art space.
Beach Cleanup
August 9, 2019: Oceanic Global partnered with DJ Awards Ibiza 2019 on their theme #plasticnomore.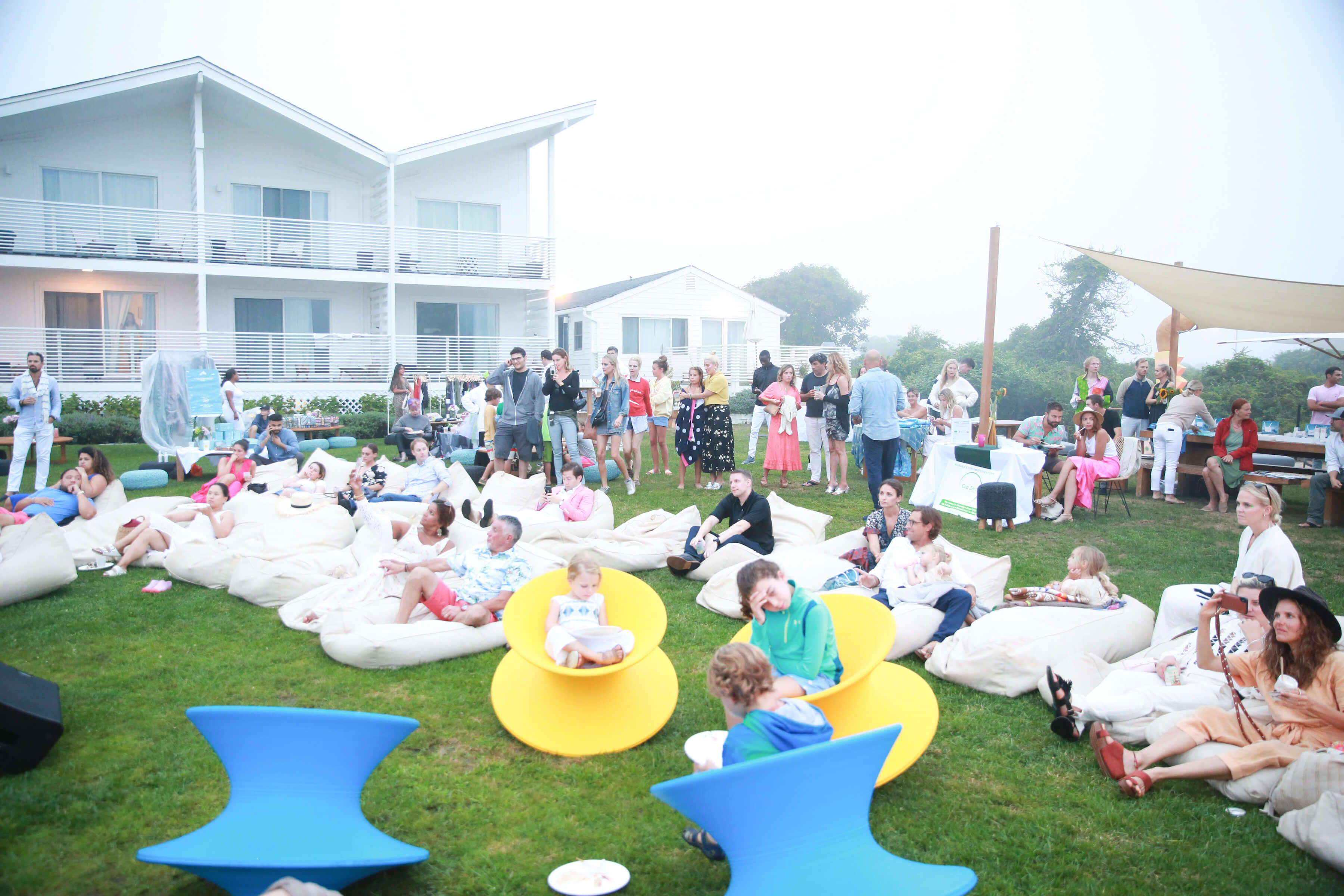 Hamptons Hub
August 17, 2019: Oceanic Global Hamptons Hub hosted their inaugural event! Oceanic x Montauk was a family-friendly evening bringing together local conservationists, artists, surfers, musicians, and sustainable brands to raise awareness and ignite action for ocean conservation.
The Oceanic Standard
April, 2019: Oceanic Global partnered with AWM *GNP and Tulum Environmental Organizations spearheaded by Woolis Green Solutions to implement the Ocean Champion Badge of TOS with venues participating in the festival.
Earth Day
April 21, 2019: Oceanic Global was the official sustainability and charity partner to the House of Yes for their Earth Love Fest Earth Day celebration.