Oceanic Global has partnered with 1 Hotel Brooklyn Bridge to launch an ongoing monthly conservation documentary series "Films for Thought" beginning in October 2018. Each screening in the series includes a post-screening Q&A in their cinema room and cocktail reception either on the 10/F or rooftop, weather permitting. For each film, Oceanic Global will bring in a representative from the film/organization or other relevant speaker to lead the post-screening discussion, allowing the audience to engage with the documentaries on a deeper level.
*Every screening begins at 7:00PM. 
March 23rd, 2020: PICTURE OF HIS LIFE 
Our March screening will be "Picture of His Life" following world renowned wildlife photographer Amos Nachoum in his quest to capture the shot of his life of a polar bear swimming underwater. The film highlights the suffering setbacks, challenges, roadblocks, terrifying polar bear attacks, and finally, triumph of Amos' journey! The film is at first glance a thrilling adventure story, and a timeline/biography about Nachoum; however, on further reflection and a deeper, more impactive level, it portrays the fulfillment of one person's mission and dream – in pursuit of the crowning achievement of a remarkable life and wildlife photography career. The empowering message – set your goals high, and with determination and purpose, you will achieve your goals! Stick around after the film for an eye opening Q+A featuring the subject of the film, Wildlife Photographer & Explorer Amos Nachoum. 
February 11th, 2020: COOL IT
Our February screening will be COOL IT providing a pragmatic and solution-oriented view of our climate crisis. The film follows controversial figure, Bjorn Lomborg, in his quest to better characterize the issue within the context of global society and other pressing issues including world hunger, disease, and poverty. There is a strong focus on highlighting a range of climate solutions and their potential efficacy. Ondi Timoner, award-winning filmmaker, will join us for a post-screening Q&A to take a deeper dive into the conversation and to explore how the landscape has changed (or remained the same) in the 10 years since she released the film. 
January 14th, 2020: BREAKING THEIR SILENCE
Our first screening in 2020 was "Breaking Their Silence: Women on the Frontline of the Poaching War", a film that highlights the sordid world of wildlife trafficking and poaching run by crime syndicates globally. The film team made efforts to understand the issue from the ground, and discover the women that are lending their skills, networks, and often, their safety to the mission. Learn more in the trailer HERE. Kerry David, the Producer / Director / Writer joined us for a post-screening Q&A. 
December 16th, 2019: SNOW BEARS
Our December screening featured "Snow Bears" a BBC documentary taking us to the Arctic, following a mother polar bear and her cubs as they race against climate change for survival. Roie Galitz, Filmmaker, Award-Winning Wildlife Photographer & Greenpeace Ambassador, joined us for a post-screening Q&A. 
November 25th, 2019: MICROPLASTIC MADNESS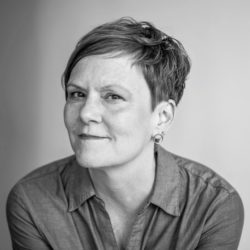 Our November screening was "Microplastic Madness" highlighting the incredible efforts of students in NYC to eliminate single-use plastics and styrofoam in their school and ultimately influence city-wide policy. Filmmakers and leadership of Cafeteria Culture, Atsuko Quirk and Rhonda Keyser, joined us for a post-screening Q&A. 
September 30th, 2019: TRIBES ON THE EDGE & MOTHER'S CRY
To wrap up NYC Climate Week, our September screening was Celine Cousteau's "Tribes on the Edge" highlighting the threats facing the Amazon and the indigenous communities being displaced. We opened the evening with Lisa Russell's spoken word short "Mother's Cry" on climate change and inequality. Both Lisa Russell (Founder, Create2030) and Nina Kantcheva (UNDP's Equator Initiative) joined us as guest speakers for the post-screening Q&A.
August 13th, 2019: AY MARIPOSA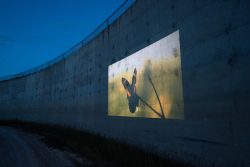 In August, we screened recently released "Ay Mariposa", a documentary that investigates the US-Mexico borderlands from both an environmental and social perspective. The film seeks to understand the effects the wall will have on ecosystems and communities, telling a story of habitat destruction and the migration of humans and butterflies. Read more about the issue HERE. Director, Krista Schlyer joined us for a Q&A discussion after the screening. 
July 29th, 2019: VOCES DEL MAR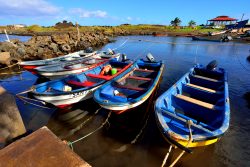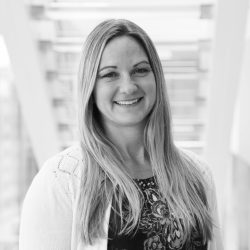 Image Credit: Eduardo Sorenson (Pew Charitable Trusts)
Our July screening featured Pew Charitable Trust documentary, "Voces Del Mar". Narrated by world-renowned marine scientist, Dr. Sylvia Earle, this short film highlights how the indigenous Rapa Nui community of Easter Island came together to establish a marine protected area and long-term plan for responsible management of marine resources. Ashleigh Cirilla, Senior Manager for the Pew Bertarelli Ocean Legacy Project who oversees ongoing engagement with the people of Rapa Nui, joined us for a post-screening Q&A.
June 20th, 2019: GHOST FLEET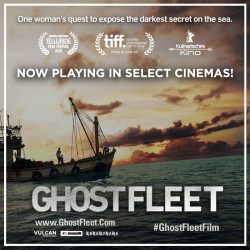 In the wake of World Oceans Week, our June screening featured recently released Ghost Fleet, a Vulcan Productions documentary that follows a small group of activists who risk their lives on remote Indonesian islands to find justice and freedom for the enslaved fishermen who feed the world's insatiable appetite for seafood. Bangkok-based Patima Tungpuchayakul, a Thai abolitionist, has committed her life to helping these "lost" men return home. Facing illness, death threats, corruption, and complacency, Patima's fearless determination for justice inspires her nation and the world. Both Patima and featured survivor, Tun Lin, joined us to share their stories at the 2019 United Nations World Oceans Day Event on Friday, June 7th, the same day on which the documentary was released. We were honored to serve as a platform to further spread this important message and to have Producer, Jon Bowermaster, joined us to lead a post-screening Q&A discussion. 
May 13th, 2019: COLORS OF CHANGE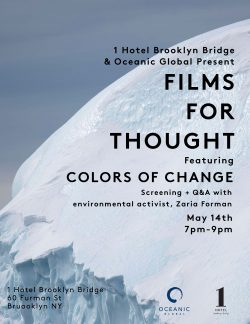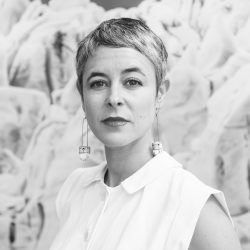 Our May screening was Colors of Change, a short film that follows artist, Zaria Forman, NASA scientists on Operation IceBridge and Angaangaq Angakkorsuaq "Uncle" an Inuit elder to the front lines of climate change .  The goal of the film is to bring facts and stories back to those who cannot access this remote landscape that is being affected by climate change and is affecting sea level rise. Zaria joined us as our guest speaker for the evening. She travels to remote regions of the world to collect images and inspiration for her work, which is exhibited worldwide. She has flown with NASA on several Operation IceBridge missions over Antarctica, Greenland, and Arctic Canada, as depicted in this film. She was featured on CBS Sunday Morning, CNN, and PBS. Her works have appeared in publications such as The New York Times, National Geographic, The Wall Street Journal, and the Smithsonian Magazine.
April 15th, 2019: RACING EXTINCTION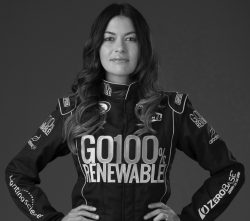 Our April screening was Racing Extinction with featured environmental activist and race car driver, Leilani Münter, as our guest speaker who led the post-screening Q&A discussion. Racing Extinction is an award-winning documentary exposing the threat of global species extinction. Utilizing state-of-the-art equipment, Oscar®-winner Louie Psihoyos (The Cove) assembles a team of artists and activists intent on showing the world never-before-seen images that expose issues of endangered species and mass extinction. Watch: streamingmoviesright.com
MARCH 12th, 2019: SHARKWATER EXTINCTION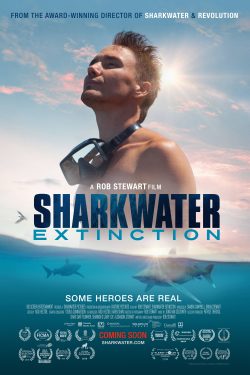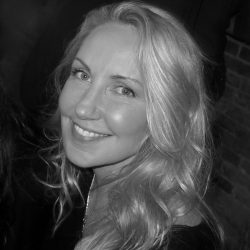 In March we screened Sharkwater Extinction, which dives into remote underwater locations to reveal the catastrophic effects of human activity on our ocean. 100-150 million sharks are killed every year, threatening all life both in, and above, the ocean! In this film, we follow the crew through some of the world's most dangerous fishing ports run by international crime organizations that have infiltrated the fishing industry. Shari Sant-Plummer, Executive Producer on the film as well as world renowned environmental activist and filmmaker (President of the Code Blue Charitable Foundation, Secretary/Trustee of Summit Charitable Foundation, Vice President/Trustee of Seacology, BoD of the Sylvia Earle Alliance etc.) will be joining us as our guest speaker to lead the post-screening Q&A discussion. 
FEBRUARY 5th, 2019: SONIC SEA
The February screening in this series will be NRDC's Sonic Sea with guest speaker Dr. Francine Kershaw, a project scientist at NRDC's Marine Mammal Protection Project and Oceans Program, joining us to lead the post-screening Q&A discussion. Sonic Sea is a documentary highlighting the threats ocean noise pollution poses to marine life that won the 2017 Emmy Awards for Outstanding Nature Documentary and Outstanding Music and Sound. 
JANUARY 15th, 2019: CHASING THE THUNDER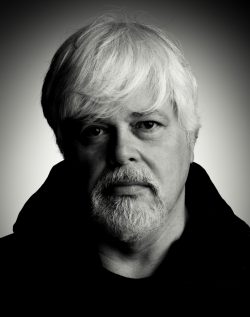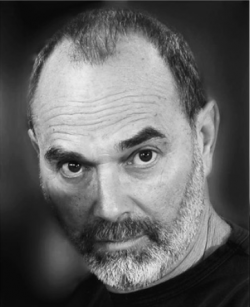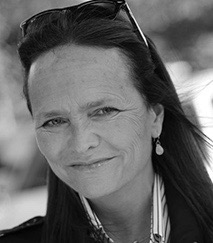 The January screening was the Paul G. Allen Executive Produced Vulcan Productions, Discovery and Brick City TV feature documentary: "CHASING THE THUNDER".  The documentary is about the Sea Shepherd's ocean campaign in the Southern Ocean, with guest speakers Directors, Mark Benjamin & Marc Levin, and Founder of the Sea Shepherd Conservation Society himself, Captain Paul Watson!
"CHASING THE THUNDER  illustrates that the most powerful weapon for defending our Ocean and our Planet is the camera. Two Sea Shepherd ships with volunteer crews, armed only with cameras engaging a dangerous poaching vessel in a pursuit that lasted 110 days and brought it to justice." – Captain Paul Watson (Captain & Founder, Sea Shepherd Conservation Society)
"Global IUU  (Illegal, unreported, unregulated) fishing is a catalogue of sins against marine sustainability and humanity. Secrecy is the norm in pirate fishing and much of the legal fishing reporting trashes the reality of truth and the industrial fishing world wears only a fig leaf of legality. Our film tries to uncover and expose this nightmare for the future of wild fish in the sea and the dire prediction for the ocean." – Mark Benjamin (Director, CHASING THE THUNDER)
See the film trailer HERE and a behind-the-scenes exposé HERE.
DECEMBER 12th, 2018: YEARS OF LIVING DANGEROUSLY, COLLAPSE OF THE OCEANS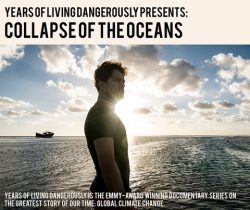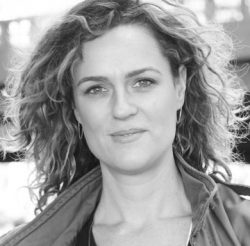 The December screening of Oceanic Global's "Films for Thought" Series, was an episode of National Geographic's Years of Living Dangerously, "Collapse of the Oceans" with guest speakers Producer & Director, Martha Jeffries and Producer, Cat Hartwell. In this one hour episode, correspondent Joshua Jackson travels to Canada, Australia and the Philippines and looks at the impact of ocean warming and acidification on coral reefs. "Collapse of the Oceans" won Best Reality Television at the Environmental Media Awards 2017. 
NOVEMBER 12th, 2018: CHASING CORAL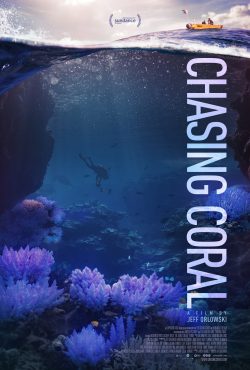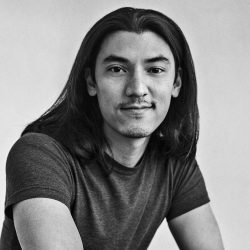 The second in our "Films for Thought" series with 1 Hotel was Chasing Coral, followed by a Q&A discussion led by Producer and Director, Jeff Orlowski. Chasing Coral focuses on the status of global coral reefs, highlighting issues such as climate change, ocean acidification, and overfishing as well as potential solutions.
OCTOBER 22nd, 2018: OCEANS OUR BLUE PLANET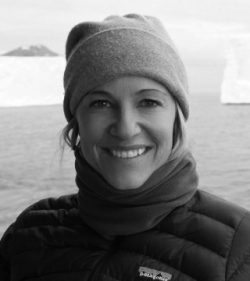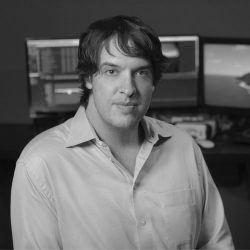 Our first screening was Oceans: Our Blue Planet, a co-production between OceanX Media and BBC Earth. A journey to explore the world's least known and least explored habitat, this 3D film was shot over four years across the globe. Methane volcanoes on the bottom of the Gulf of Mexico, the icy depths of Antarctica, and the urban beauty of Miami's port are just a few of the locations featured. This 3D film was created alongside Blue Planet II, the landmark TV series from the BBC, and is now featured in over 50 countries worldwide. Executive Producer, Jennifer Hile, and Director, Mark Dalio led a post-screening discussion.