PROJECTS
Creating localized impact on a global scale
CLIMATE WEEK
Oceanic Global Climate Week 2020 global events calendar and campaign details.
HUBS
Oceanic Global's NYC Hub hosted a film screening & discussion evening to explore environmental degradation as well as hope in restoration projects along the Hudson and waterways surrounding NYC.
Hubs
Oceanic Global's London Hub is hosting a short film festival to highlight young filmmakers creating work in honor of the ocean!
HUBS
Oceanic Global's NYC Hub in collaboration with artist Kalina Juzwiak (IG: @bykaju) created a conscious coloring book to spread awareness about the issue of marine plastic pollution in a fun and engaging way for young people. The book was released in honor of World Oceans Day 2020!
HUBS
Oceanic Global London Hub hosted a discussion in partnership with Quintessentially on how we can tackle our plastic pollution crisis. Greenpeace UK's Head of Ocean Plastics, Louise Edge, joined as a guest speaker.
Partnerships
This year, we will be launching an Earth Day for the Oceans campaign on Earth Day to start building momentum on the road to UN World Oceans Day! We also believe that every day should be Earth Day & World Oceans Day to celebrate our ocean.
Oceanic Global's Hamptons Hub hosted a screening of Oyster to facilitate a discussion around local sustainable aquaculture out East.
Monthly Happy Hour
Oceanic Global LA Hub has partnered with the newly opened 1 Hotel West Hollywood to host a monthly happy hour and discussion series bringing in expert speakers from a range of disciplines.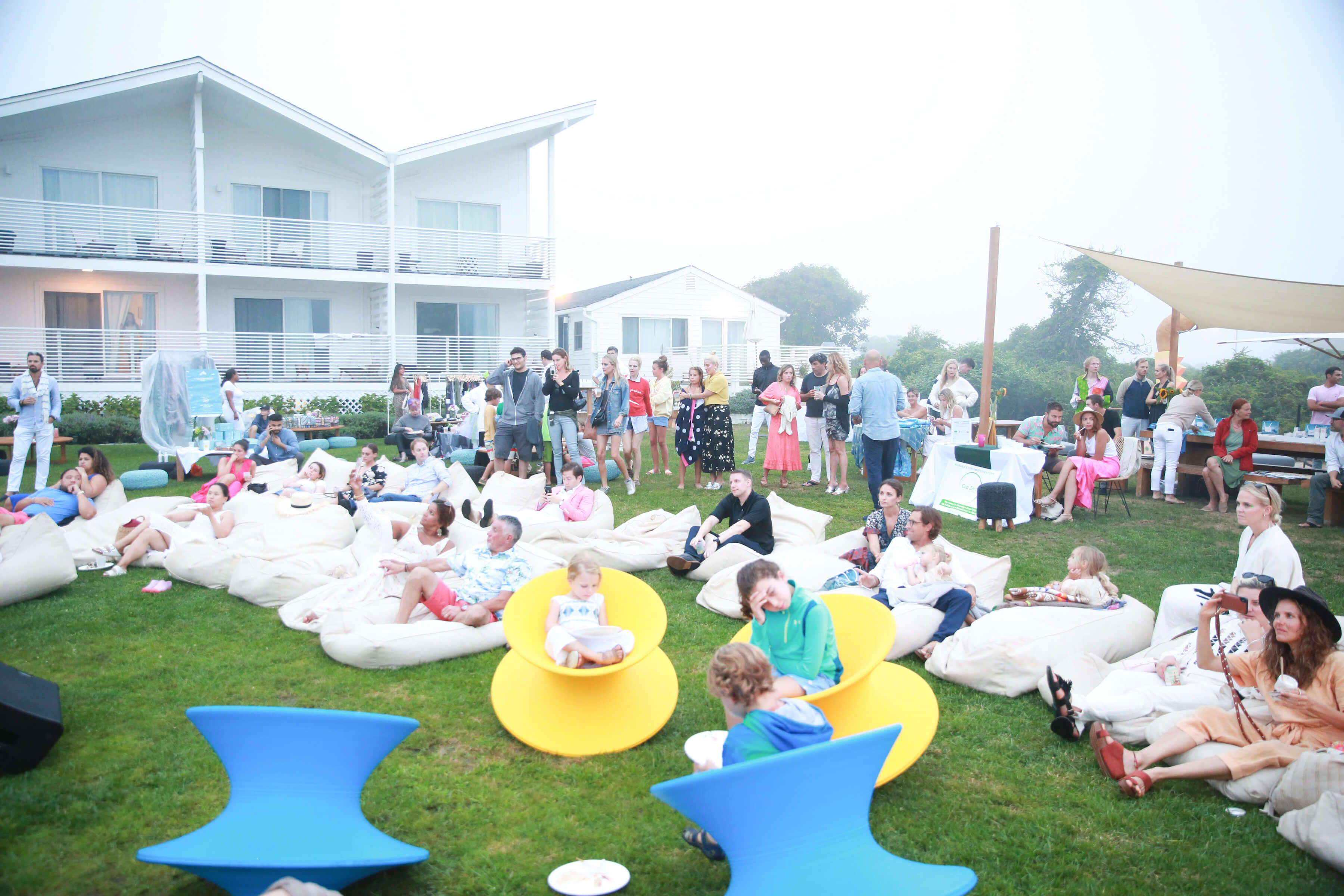 Beachside Soiree
Oceanic Global Hamptons Hub is hosting their inaugural event! Oceanic x Montauk will be a family-friendly evening bringing together local conservationists, artists, surfers, musicians, and sustainable brands to raise awareness and ignite action for ocean conservation.
World Oceans Week
Sunday, June 9th 2019: Oceanic Global's LA Hub hosted a beach cleanup in honor of World Oceans Day.
LA Hub
Oceanic Global's LA Hub hosted their inaugural event as a beach cleanup to rally the community in LA in the wake of a series of storms washing waste down the LA River.